ALTERNATIVE FOLK-ROCK

SINGER-SONGWRITER
Virginia native singer-songwriter, Jeremy Lasley, performs regionally as a solo acoustic act and with his five-piece alternative folk-rock americana band, The Lastones. 
Immersing himself, during his formative years, in classic literature, eastern philosophy, genre diverse artistic innovations, and meditative self-reflection, Lasley's music is intrinsically rooted in his profound wanderlust to reconcile the polarity of life's motivating forces. Never one to shy away from vulnerability, Lasley's raw emotional authenticity gives momentum to his creative processes and vitality to his expressions.
In Summer 2019, Lasley will release his second full length album  with the Lastones, Where the Heart Keeps Even Time. Their debut release, Got Me, was nominated for album of the year in Veer Magazine in 2016. 

Harmonizing delicately provocative lyrics, magnetic melodies, and at times aggressively kinetic instrumentation, Lasley's upcoming summer release, Where the Heart Keeps Even Time  navigates love in all its rhythms. Produced by local legend, Rob Ulsh, the album marries the charisma of conventional pop hooks with the spirited story-telling of folk.


LET'S GET SOCIAL ON FACEBOOK. LIKE MY PAGE FOR A CHANCE TO WIN A COPY OF THE UPCOMING NEW ALBUM.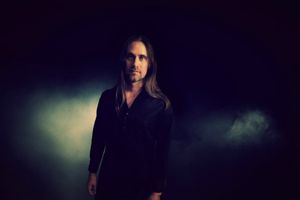 THE BAND:

JEREMY LASLEY AND THE LASTONES